January 29th, 2015, I landed at Narita International Airport. My friend Jordan and I had embarked upon a spontaneous trip to Tokyo for my 21st birthday. Being the cheapest time of the year to fly, we had bagged £400 return tickets from England. We booked an apartment (£180 each) through Airbnb, and that's all we had. A flight ticket and accommodation.
When I look back on the trip, the first thing that comes to my mind is that "never have I ever been so overwhelmed and blown away by the sheer size and volume of a city". I had never been to Asia other than India. Tokyo is such a picturesque city and I took thousands of photos during the trip, I'll try not to make this just a gallery of hundreds of pictures!
Leaving Friday morning from Manchester, we flew through the day and arrived in Tokyo Saturday morning. We took the bus from the airport straight into the centre of Tokyo and managed to find our way to the apartment. There wasn't much to it - it was small and cramped, but perfect for what we needed - cheap and central. We were staying in Shinjuku-ku, just behind the government building.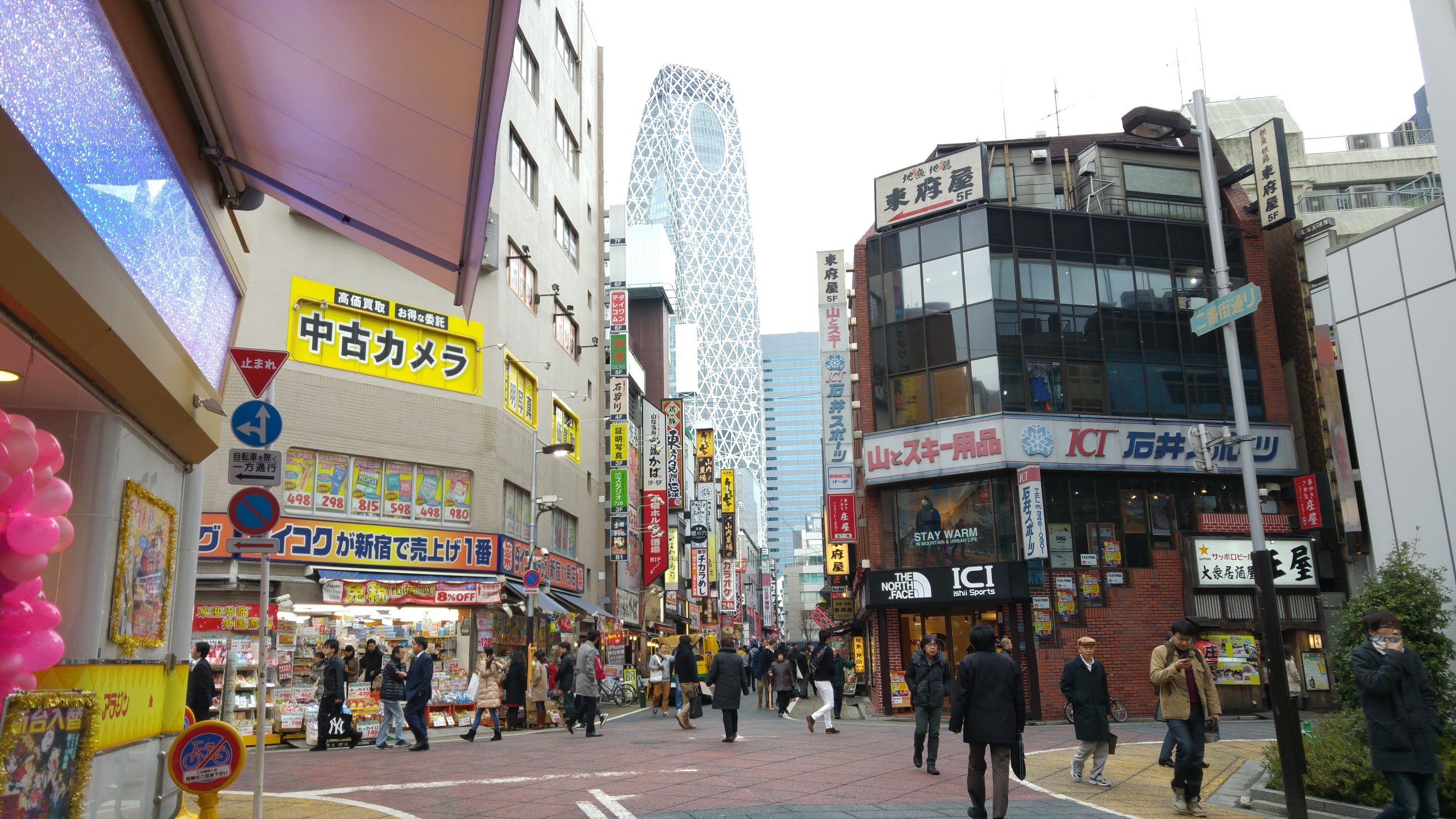 The busy streets of Shinjuku with the Cocoon tower in the background
Shibuya
Meiji Jingu Shrine
Day one, we walked South of Shinjuku and happened upon the entrance to the Meiji Shrine. A beautiful Shinto shrine dedicated to Emperor Meiji. The shrine is surrounded by a vast and expansive park that covers an area of 170 acres.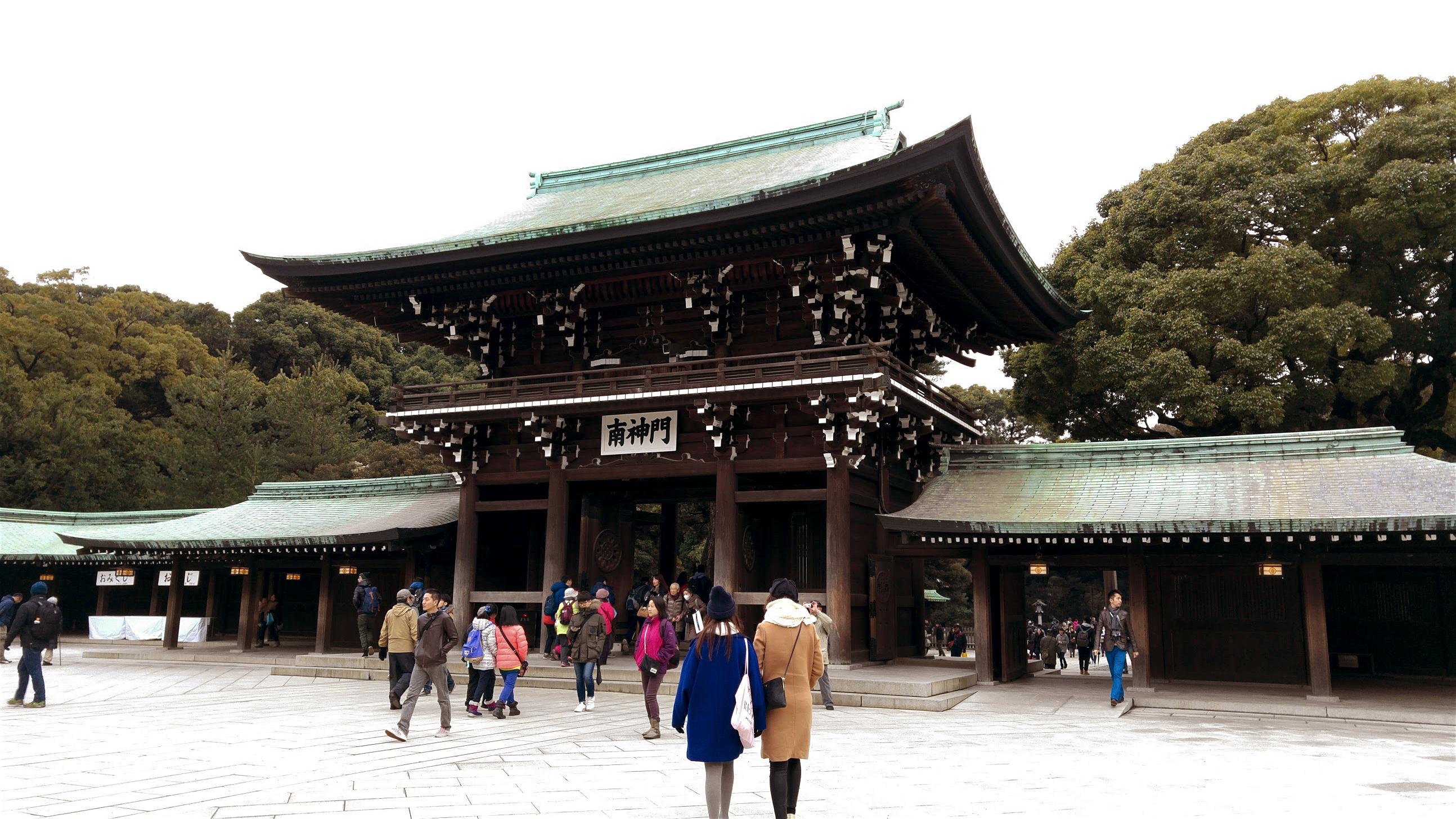 This was our first taste of ancient Japanese culture and it had been just minutes since we arrived.
Shibuya Crossing
The Shibuya crossing is one of the busiest pedestrian crossings in the world. It's manic. But also fucking awesome. The crossing is surrounded by huge television screens, advertisements, and bright lights. There are bars and clubs and it's also a popular "trendy" shopping district.
Crowds of people pour in from the nearby train station and patiently wait as the traffic gets its turn, each corner of the intersection starts to fill up...and then, the light turns green and the havoc ensues.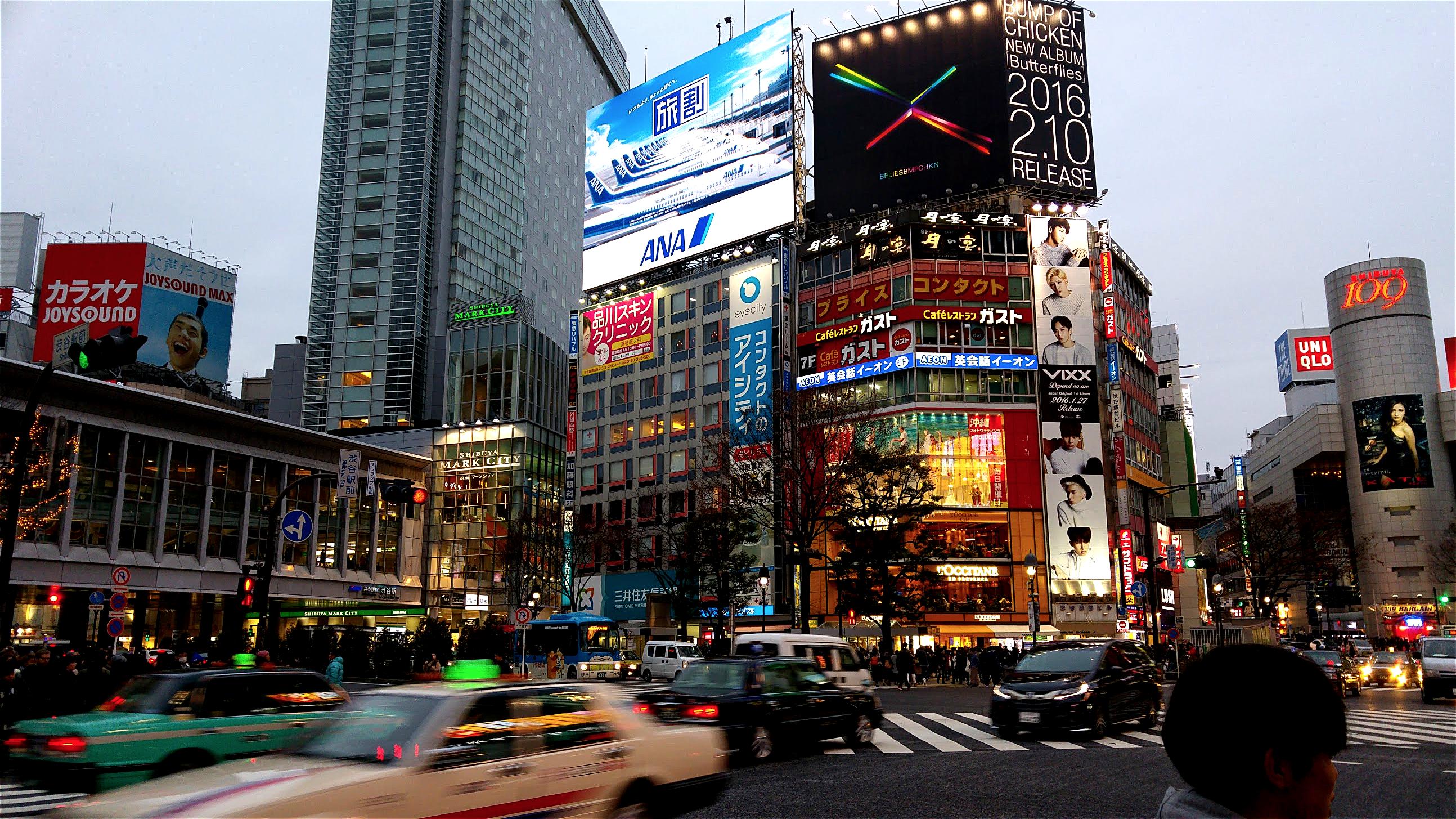 Shibuya Crossing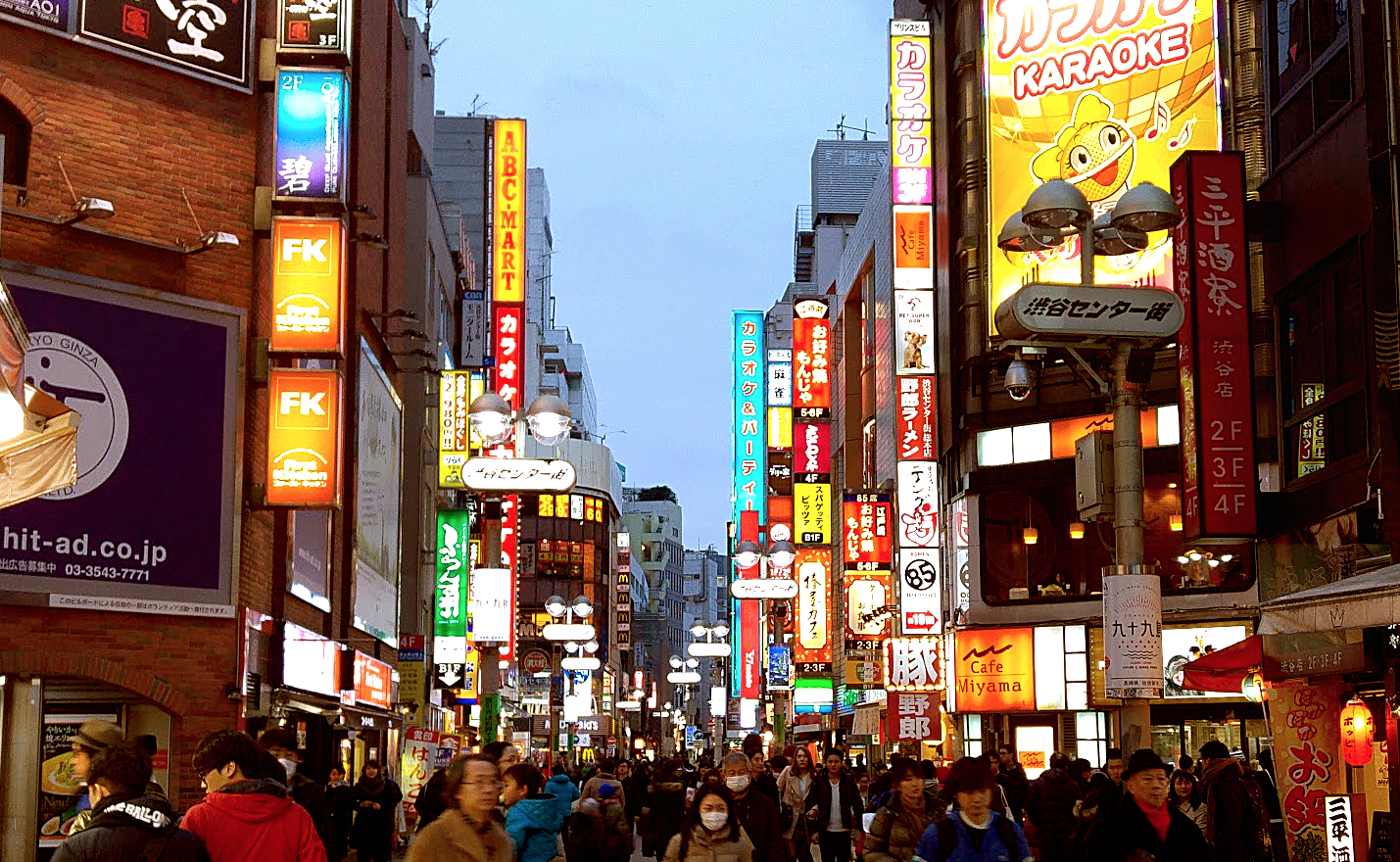 Shopping streets in Shibuya
Harajuku
I think Harajuku was my favourite of area of Tokyo to hang out in. Harajuku is home to Takeshita-dori (Takeshita Street) -- a bustling narrow street filled with trendy clothing stores, crepe shops, fast food and restaurants. The shops are mainly targeted at Japanese teenagers. Takeshita-dori is the birthplace of many Japanese fashion trends.
Harajuku is colourful. Bright and colourful. Lots of pink.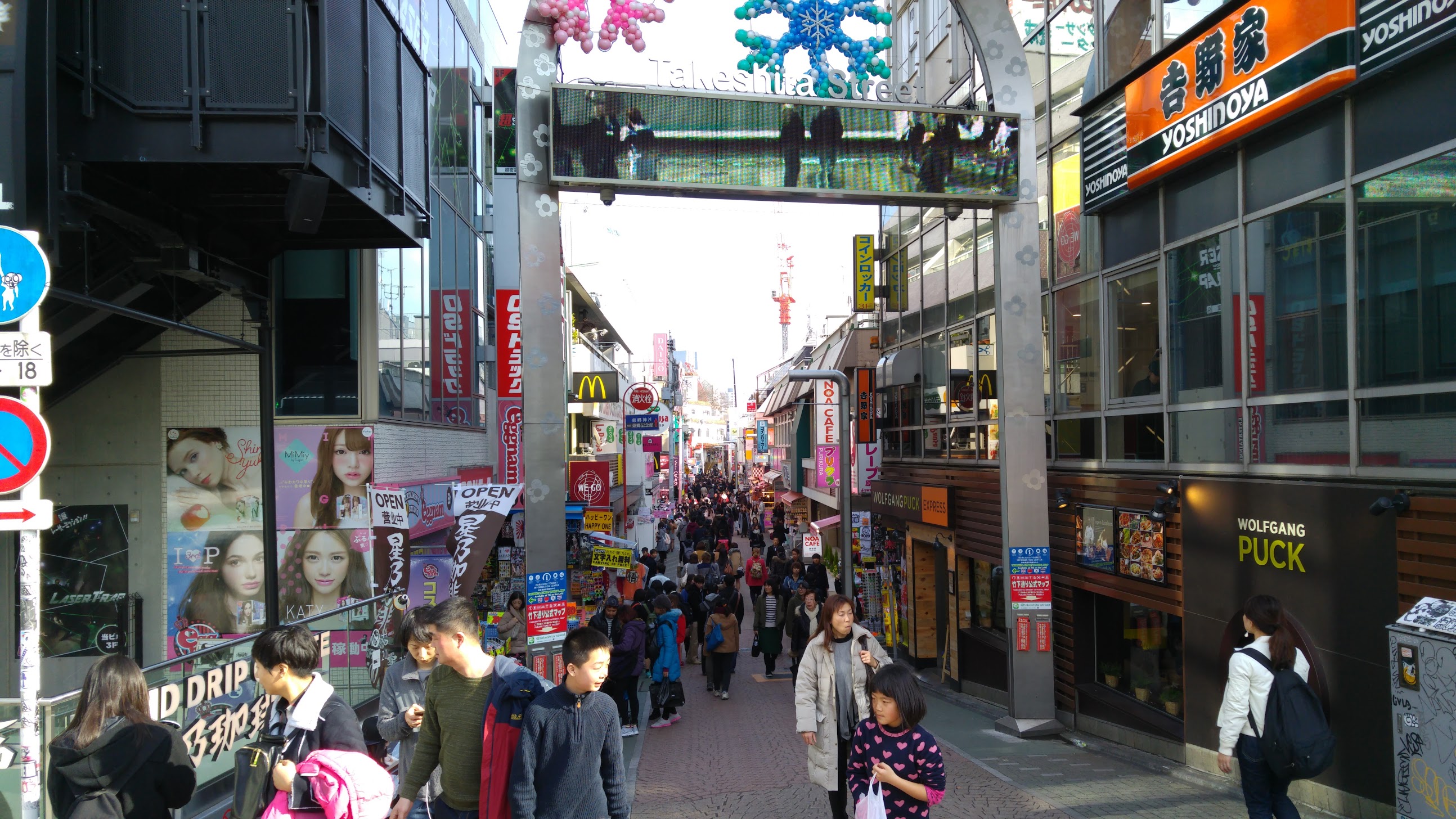 The start of Takeshita-dori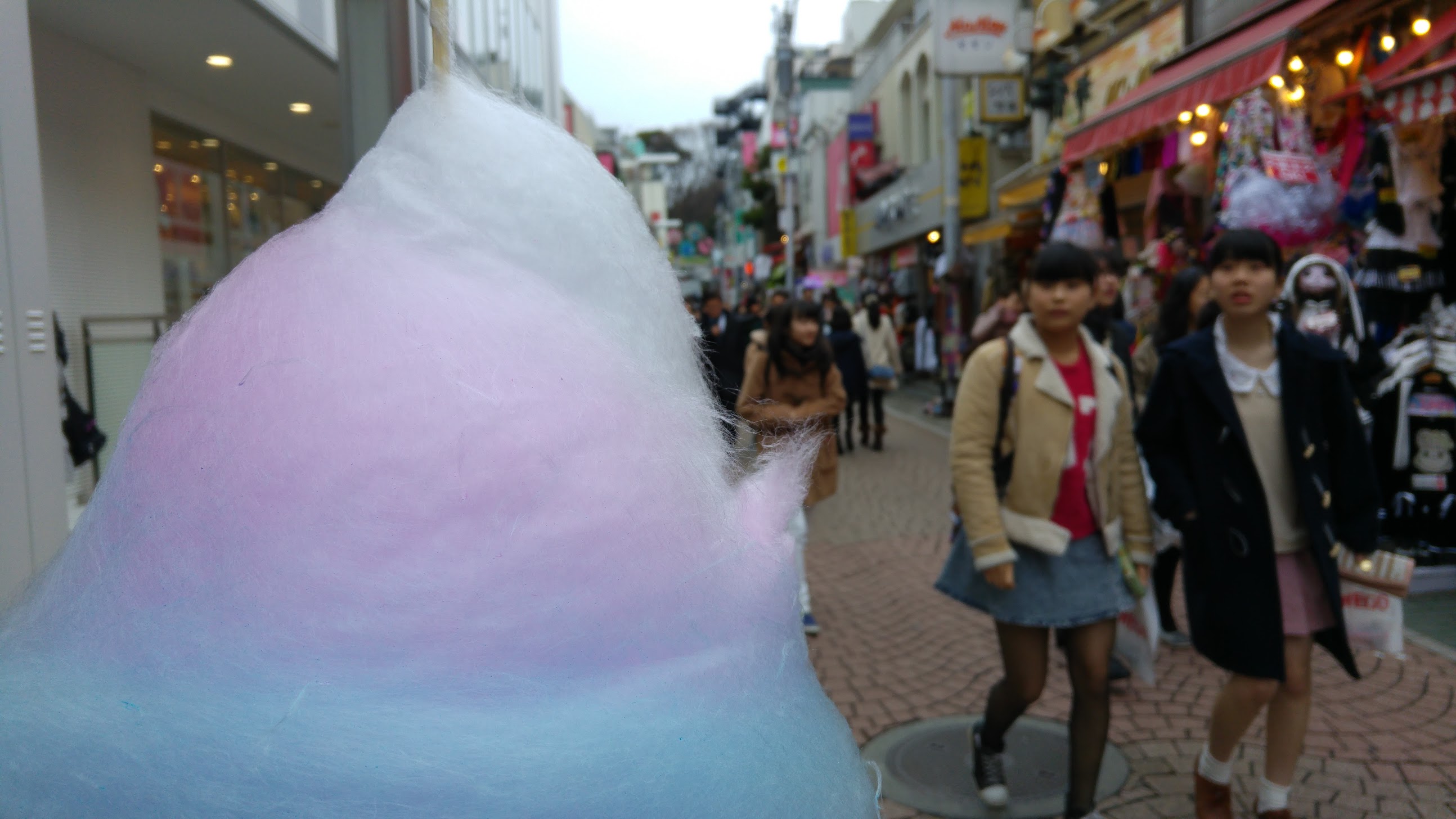 Absurdly large cotton candy at Takeshita-dori
Ueno
Ueno is a downtown district, filled with bazaars and home to Ueno Park. We arrived at Okachimachi station and worked uphill, zigzagging through the markets, towards Ueno station and Ueno Park.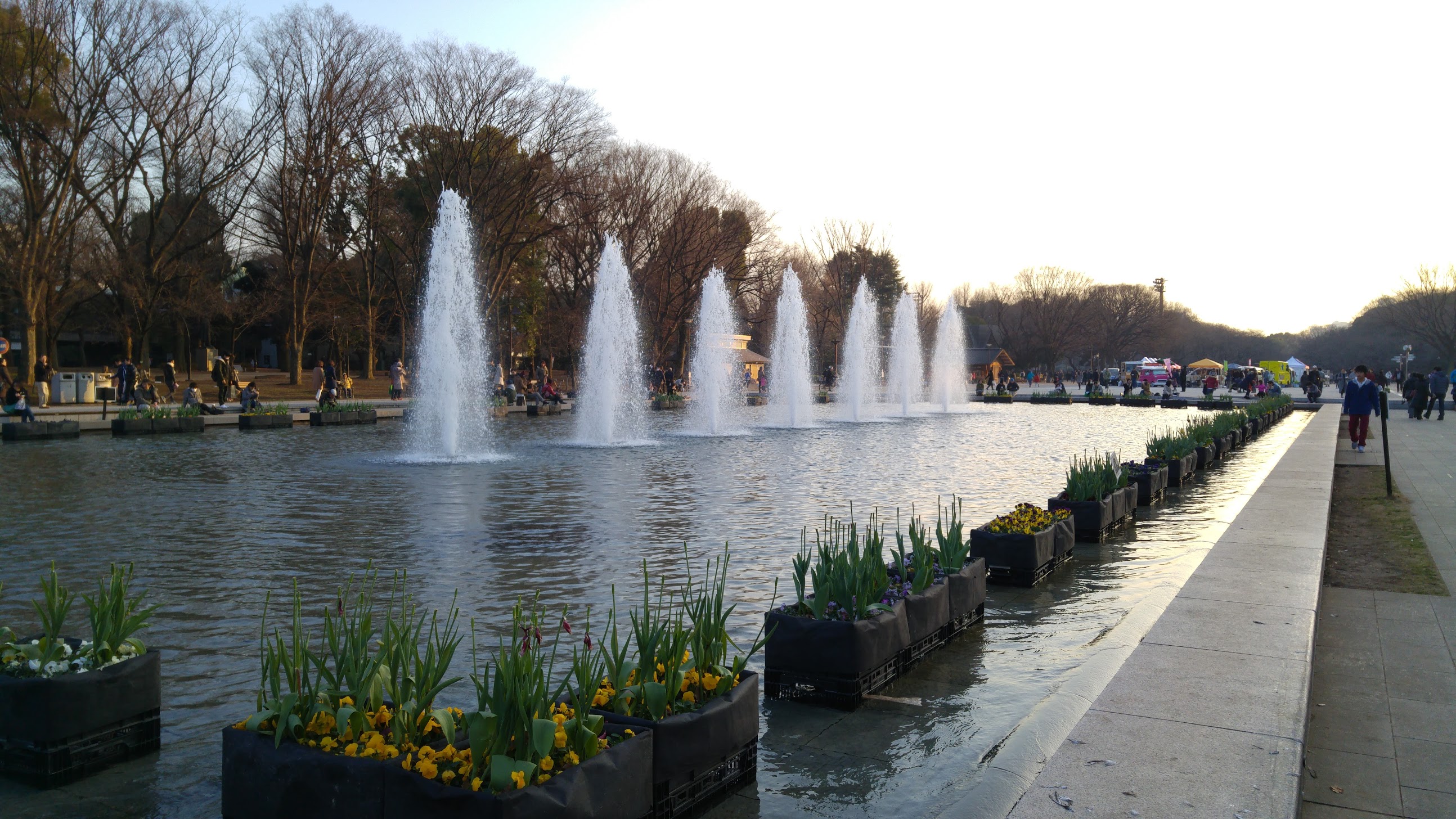 Ueno Park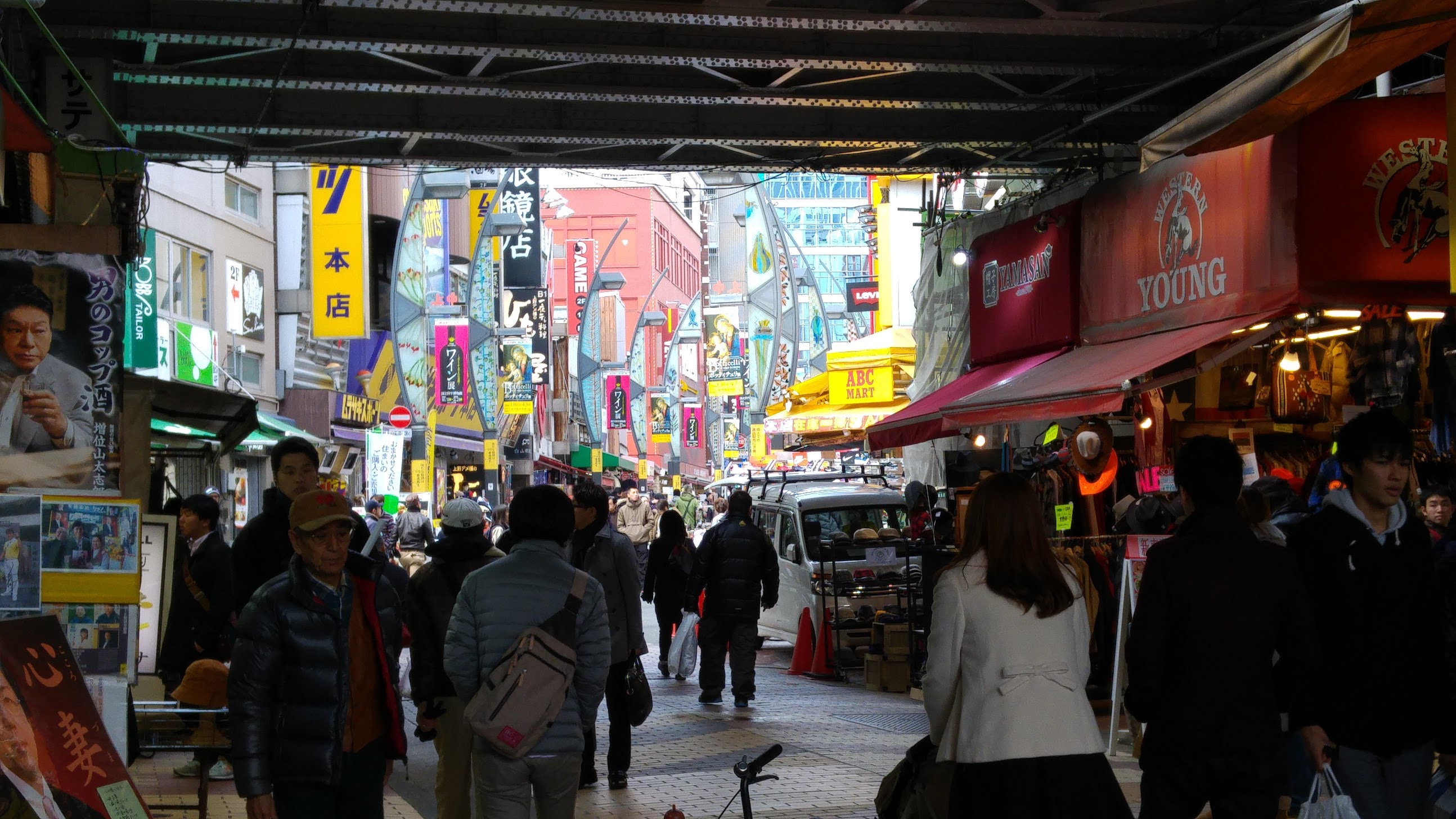 Large market in Ueno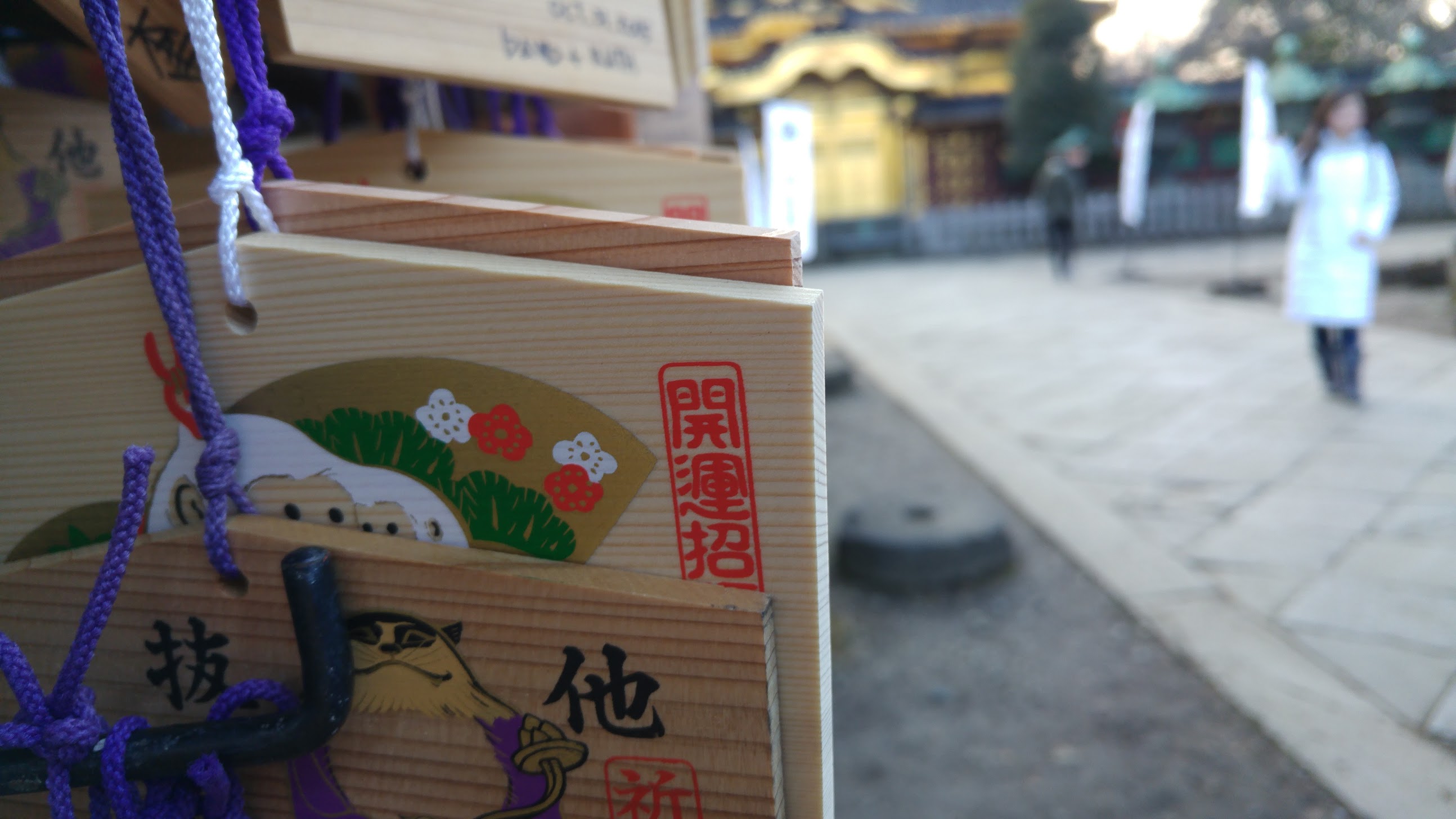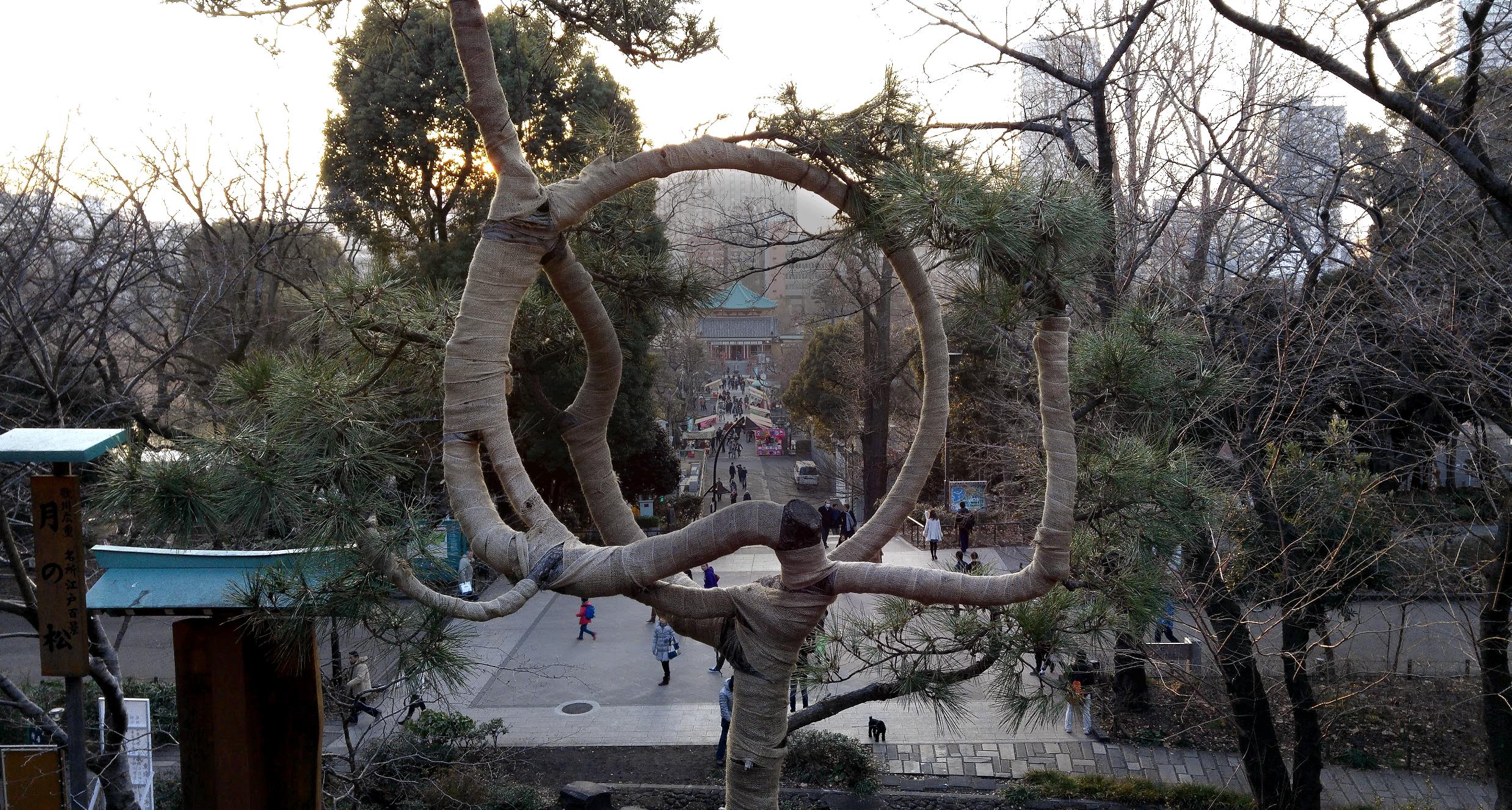 Looking on a shrine in Ueno
Akihabara
Akihabara is often referred to as "Electric Town". Akihabara is Tokyo's home for electric goods with hundreds of stores specialising in the latest and greatest of tech, to second hand junk. Akiba is also the place to be for anyone into video games and/or anime.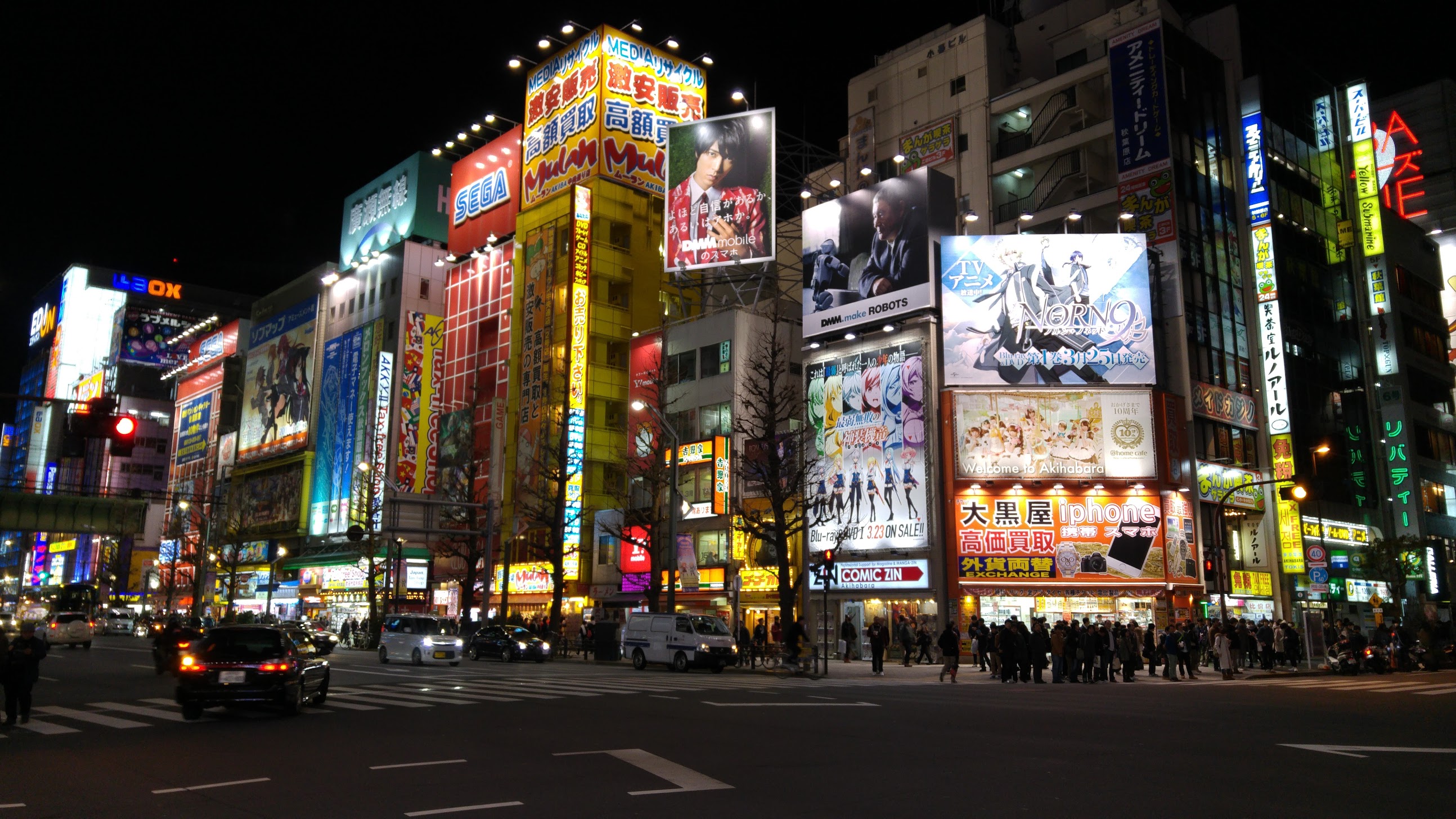 Akihabara - Electric Town
Maid Cafés
Maid cafés are "cosplay restaurants" where the waitresses are dressed up in maid costumes, acting as servants to their patrons, whom they refer to as "master". This was a rather odd experience, but it was pretty fun. It was...different. I'd recommend it though! Unfortunately, picture weren't allowed, but you could pay to get your picture taken with the maids.
Gaming Arcades
In the late 70's, gaming arcades started popping up all over Japan. You can find hundreds upon hundreds of these arcades in the streets of Tokyo. In the evenings, you'll often find them filled with people wearing suits, unwinding by playing some batshit insane games after work.
My favourite games by far were the "token games". You'd pre-purchase a few hundred tokens and sit around a big slot machine with a few other people. It's pretty hard to explain exactly what was going on, so here are some videos:
We didn't have a clue what was happening at first, but once you get it, you get hooked. You go through levels, winning more and more tokens, only to immediately shove them back in the machine to try and win more. It was an awesome experience. In fact, we went back to a few different arcades and ended up staying for hours.
Disneyland
Yeah...had to go to Disneyland. I'd never been to any Disneyland before, so I had zero expectations going into it. It was fucking magical, man. The frozen parade was the bomb. Here are some pictures!
Robot Restaurant
This is mainly aimed at tourists. The Robot Restaurant is based in a pretty sketchy part of Shinjuku. Not sketchy as in unsafe, but sketchy as in lots of prostitution. Anyway, the Robot Restaurant isn't what it sounds like from the name :(.
But it does make for a pretty cool evening. The Robot Restaurant puts on a 1-hour show with lights, drums, girls, robots, lasers, ninjas, giant pandas, dragons...and lots of other wacky shit (and they serve food too!). It's on the pricey side, but if you're in Tokyo, you have to experience it.
The "waiting room" before the show starts
Bad-ass laser dude
The Views
Tokyo is full of ridiculously tall buildings. There are so many places to get an aerial view of the city.
Tokyo Government Metropolitan Building
The Tokyo Government Metropolitan Building is in Shinjuku-ku and has two observation decks; one on the South tower and the other on the North tower. Access is 100% free which is awesome. The North tower has an obstructed view, so we headed up the South tower. On days with high visibility, you can see Mount Fuji, over 50 miles away!
World Trade Centre
The World Trade Centre offers a cheap way to get a breath-taking view of the city. It's truly stunning.
Tokyo Tower from the World Trade Centre
Roppongi Hills
The observation deck serves are more of a portfolio-display area for the architects that designed the building. It's quite interesting. There's also access to the roof for an additional fee.
Tokyo Tower from Roppongi Hills with the World Trade Centre in the background
Hakone
Towards the end of the trip, we wanted to get away from the hectic environment of the city, so we headed around 50 miles South-west of Tokyo to the mountainous town of Hakone. It was an experience in itself just getting around the mountains on the trains, boats and cablecars.
Lake Ashi, Hakone
It was winter when we went, so Mount Fuji was covered in snow. Coupled with the poor visibility, it was hard to get a good shot.